Canning Kits
Whether you are just getting started or have years of experience in pressure canning and preserving our All American Pressure Canning Kits offer a solution to your home canning equipment needs. You get. This special offer saves time, money and effort over finding, pricing and purchasing these items separately.*
Each kit includes: Your choice of either the All American 10Qt., 15Qt., 21Qt., 25Qt., 30Qt. or 41Qt. Pressure Canner, the Ball Blue Book and a Presto Canning Kit.
Attention: Due to remarkably high demand orders for All American Pressure Canners (910, 915, 921, 925, 930 & 941) will not ship until August, 2021. (This is only an estimate, manufacturing delays may cause the shipping date to be longer than anticipated.)
Orders for All American Pressure Canners will not be charged until the order is ready to ship.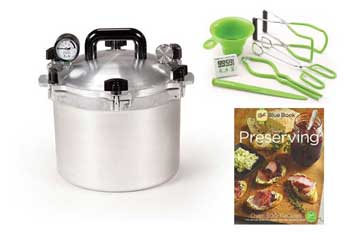 10 Quart Pressure Canning Kit
910
Capacity - 10 1/2 Quarts (Liquid), 7 Pint Jars, 4 Quart Jars
$291.93
Out of Stock
Available for Backorder

Item Number: Opc910ckit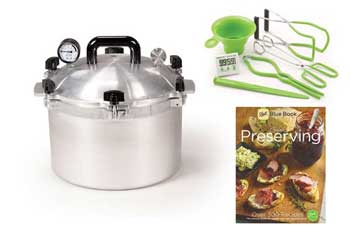 15 Quart Pressure Canning Kit
915
Capacity - 15 1/2 Quarts (Liquid), 10 Pint Jars, 7 Quart Jars
$321.93
Out of Stock
Available for Backorder

Item Number: Opc915ckit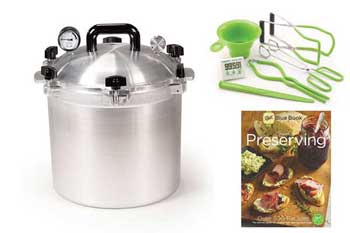 21 Quart Pressure Canning Kit
921
Capacity - 21 1/2 Quarts (Liquid), 19 Pint Jars, 7 Quart Jars
$351.93
Out of Stock
Available for Backorder

Item Number: Opc921ckit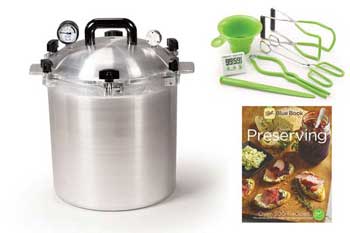 25 Quart Pressure Canning Kit
925
Capacity - 25 Quarts (Liquid), 19 Pint Jars, 7 Quart Jars
$371.93
Out of Stock
Available for Backorder

Item Number: Opc925ckit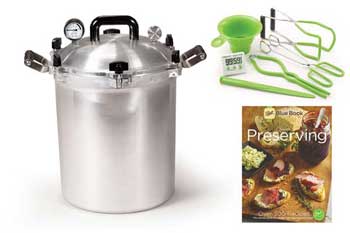 30 Quart Pressure Canning Kit
930
Capacity - 30 Quarts (Liquid), 19 Pint Jars, 14 Quart Jars
$421.93
Out of Stock
Available for Backorder

Item Number: Opc930ckit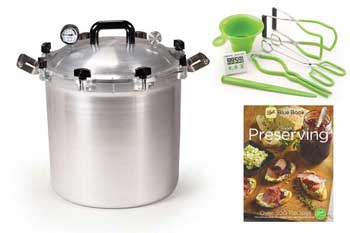 41 Quart Pressure Canning Kit
941
Capacity - 41 1/2 Quarts (Liquid), 32 Pint Jars, 19 Quart Jars
$581.93
Out of Stock
Available for Backorder

Item Number: Opc941ckit