All American Large Support Base for 75X Sterilizer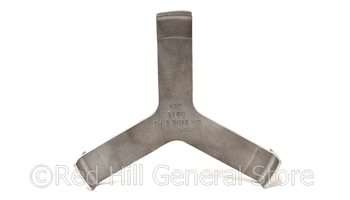 Click image to zoom

$75.99

Item Number: OAA4180
Please Note:
Things to know before you purchase your new All American Sterilizer.
The All American Large Support Base for 75X Sterilizer features:
Inside Diameter - 15"
Outside Diameter - 16 1/4"
Elevates Sterilizer 2 1/4" above surface
Things to know before you purchase your new All American Sterilizer
Returned sterilizers must be in new unused condition, will be charged a 20% restocking fee and shipping cost is non-refundable.

Sterilizers cannot be shipped to Canada or Europe as we do not have the CSA certification.

All American Electric Sterilizers are available in both 120V & 240V models, and will operate on either 50Hz or 60Hz. All models include a 3-wire grounded cord and plug for safety.
An optional support base elevates the sterilizer above the table or counter surface to prevent heat damage.
If you are looking for All American Sterilizer Parts Parts click here.
***240V Sterilizers are limited to sales in the United States***
If you are planning to use in the USA you should purchase a 120V Sterilizer
Attention Buyers: These items are sterilizers, not canners. They are not suitable for use as canners.
**Sterilizer period begins when the pressure steam gauge needle register in the green sterilization band shown of the face of the gauge and a minimum of 17psi has been reached. The time required before this period for the sterilizer to heat will vary depending on the size of the sterilizer and the temperature of the water used.