Cabbage Slicer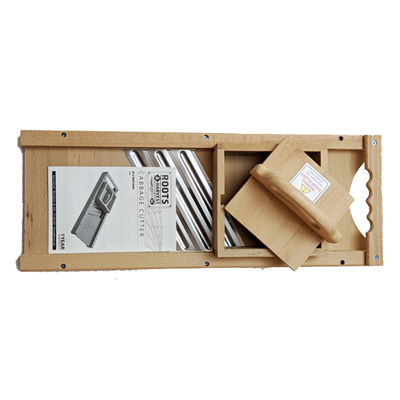 Click image to zoom

$49.99

Item Number: Orh1347
This Cabbage Slicer is made with solid beech wood. The three stainless steel blades make 1/8" slices. The cabbage box with a hand guard protects your hands and allows for the fastest slicing.
The Cabbage Slicer features:
Includes removable sliding safety guard
Finger hold handle for easy grip
Slices 3mm thick
Overall size measures 23" x 9"
Slicing area measures 6" X 6"