Cabbage Cutter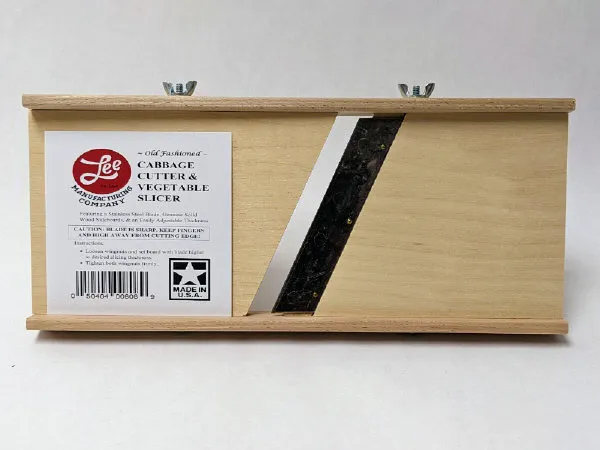 Click image to zoom

$19.99

Item Number: Orh808A
This cabbage cutter is a miniature version of the old European-style kraut cutters and vegetable slicers. Save time when slicing vegetables and shredding cabbage! Sharp stainless steel blade is fully adjustable to enable you to set the desired slicing/shredding thickness. The base is made of durable laminated hardwood while the side boards are hardwood planks. This is sure to be a kitchen tool you will use for years to come!
The Cabbage Cutter features:
Sharp, stainless steel blade
Solid wood construction
Adjusts easily with wingnuts
Measures 13 X 5.25 X 1.25"
Do you own this product or have recently purchased it from us? We'd love to hear your thoughts. Product Reviews help customers like yourself learn if the product is right for their needs. Thank you for participating! Please note: If you have questions or concerns about this product please call or email us. We do not use your personal information for anything besides this form.
Click to Add a Review
There are no reviews to display