Cabbage Cutter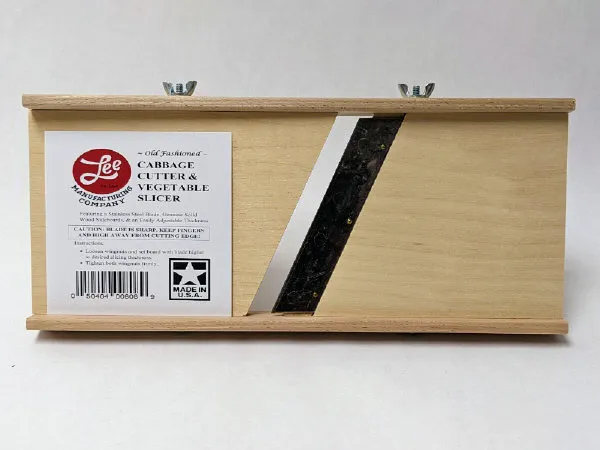 Click image to zoom

$19.99

Item Number: Orh808A
This cabbage cutter is a miniature version of the old European-style kraut cutters and vegetable slicers. Save time when slicing vegetables and shredding cabbage! Sharp stainless steel blade is fully adjustable to enable you to set the desired slicing/shredding thickness. The base is made of durable laminated hardwood while the side boards are hardwood planks. This is sure to be a kitchen tool you will use for years to come!
The Cabbage Cutter features:
Sharp, stainless steel blade
Solid wood construction
Adjusts easily with wingnuts
Measures 13 X 5.25 X 1.25"