Weston Freezer Tape
Please note: We cannot ship any of the items on this page to Alaska, Hawaii, Puerto Rico or Canada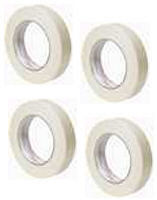 Click image to zoom

$10.49

Out of Stock
Item Number: OWS110202


Weston's Freezer Tape secures your home made or store bought meat, fruits and vegetables for storage in the refrigerator or freezer. Don't let your hard work and expense go to waste with inferior packaging. Convenient 4 pack, specially formulated for better adhesion in low temperatures.

The Weston Freezer Tape features:
3/4" X 44 Yd. per roll
176 Total Yards of tape!
Also available for this item:

Weston Freezer Tape Dispenser