Chefs Design Pressure Cooker
Designed by Wisconsin Aluminum Foundry, the same company that makes the All American Pressure Canner line, Chefs Design Pressure Cookers are dual function premium pressure cookers crafted of the finest 18/10 stainless steel for durability, safety and ease of cleaning. The bottoms are made with an aluminum/steel "sandwich" for superior heat conductivity. Finished with an attractive mirror-like finish Chef's Design Pressure Cookers include a tempered glass cover that converts the cooker to a traditional sauce pan. Compare the Chefs Design Pressure Cookers with others on the market...you won't find anything else quite like them!
If you are looking for Chefs Design Pressure Cooker Parts click here.
Chefs Design 4.8 Quart Pressure Cooker
D45
Capacity - 4.8 Quarts
$99.99

Item Number: Ocdd45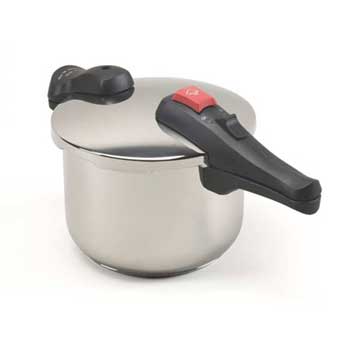 Chefs Design 6.4 Quart Pressure Cooker
D6
Capacity - 6.4 Quarts
$109.99

Item Number: Ocdd6
Chefs Design 9 Quart Pressure Cooker
D8
Capacity - 9 Quarts
$119.99

Item Number: Ocdd8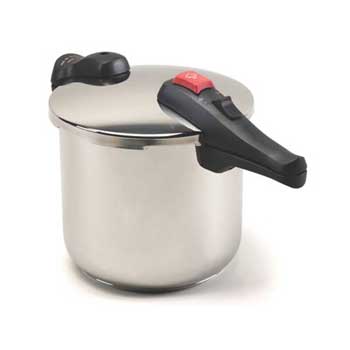 Chefs Design 10.6 Quart Pressure Cooker
D10
Capacity - 10.6 Quarts
$129.99

Item Number: Ocdd10